About The White Rose Giving Circle
The White Rose Giving Circle was created by a group of women coming together to share their time, talents, and treasures to improve healthcare every day at Sentara RMH. Through the power of combining financial resources, hospital projects and programs are identified and nurtured, ultimately improving the quality of life for all patients at Sentara RMH.
Compassionate women supporting Sentara RMH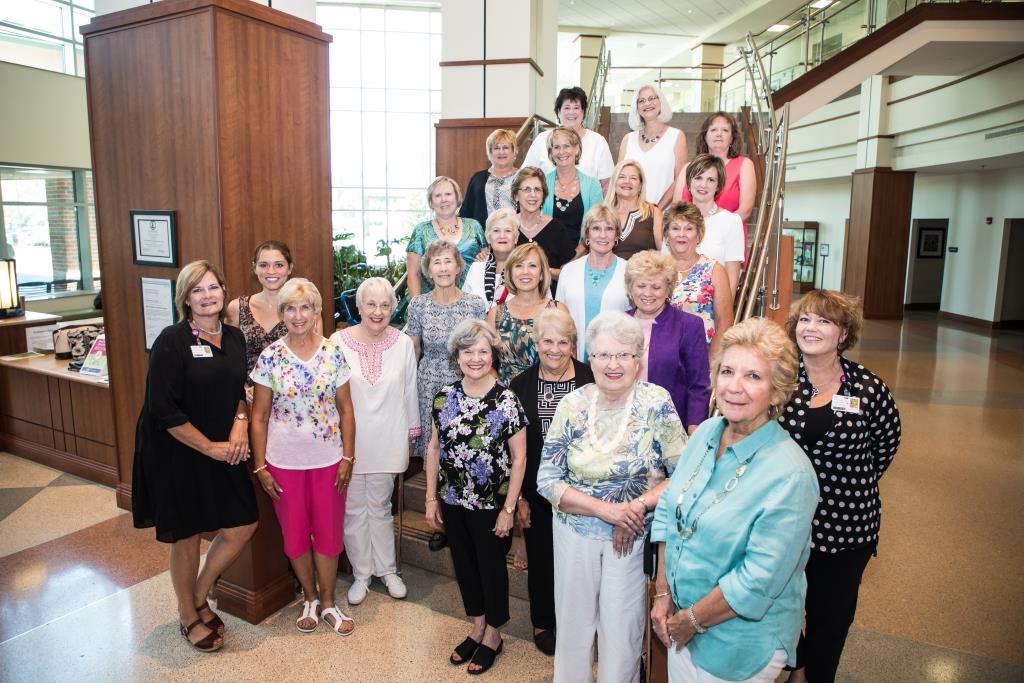 Annually, women have the opportunity to join or renew membership in the White Rose Giving Circle by making a $500 minimum gift to the RMH Foundation before August 1, designated for the White Rose Giving Circle.
The annual membership gift can be given by you and/or in memory of honor of a special woman you would like to recognize. 
A lifetime legacy exists when a member provides a gift through their estate plan or establishes an endowment designated for the White Rose Giving Circle. To learn more, contact the RMH Foundation at 540/689-8545.
Annual gifts from all members are pooled and held as the White Rose Giving Circle funds, which will be used to support Sentara RMH programs and services.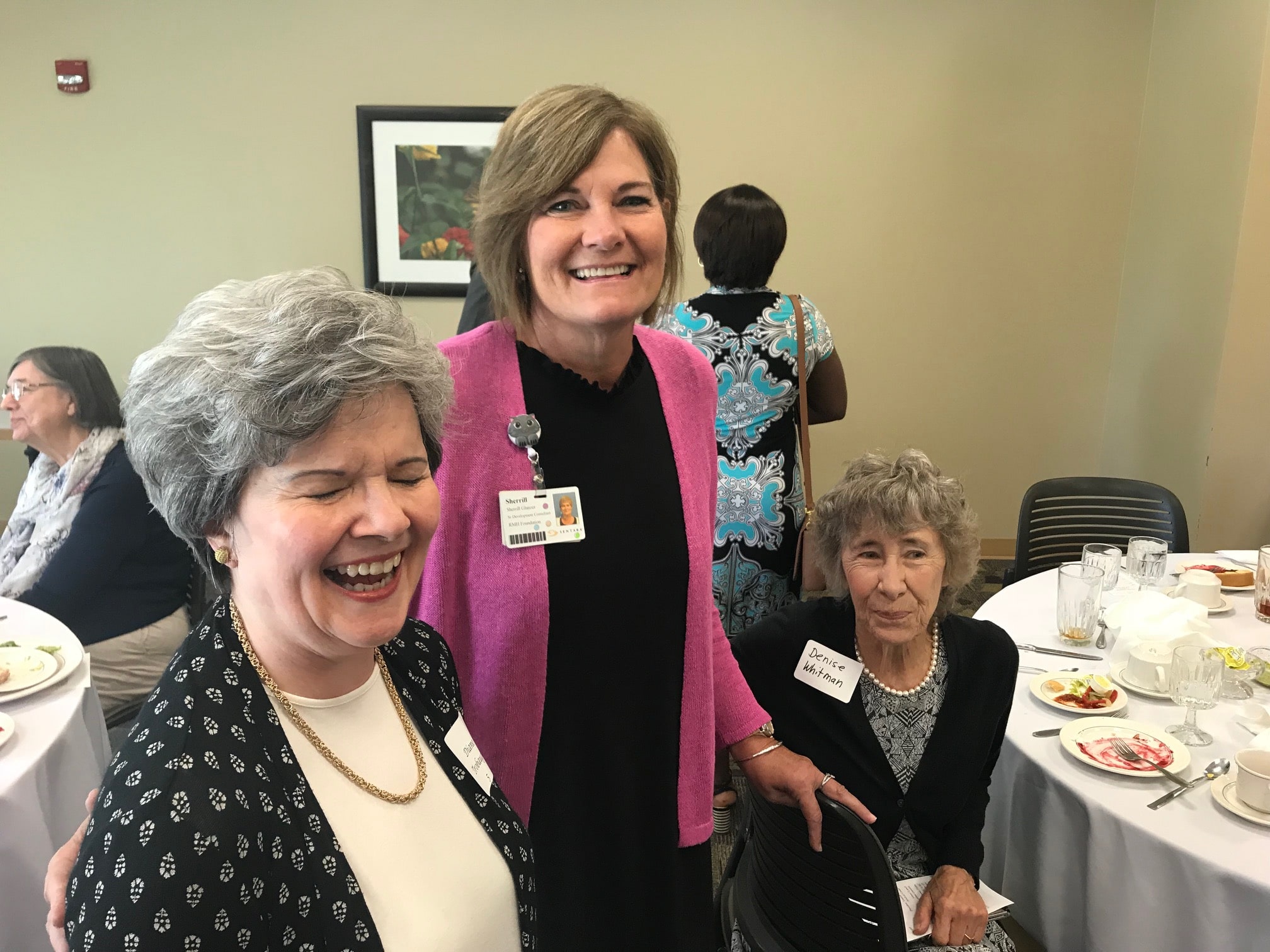 A request for proposals will be sent to all hospital leaders and proposals returned to the Foundation liaison. Each year, Circle members vote on how the funds will be used for the benefit of the hospital. 
Since its founding in 2008, the White Rose Giving Circle has gifted nearly $500,000 to provide equipment, programs, and services benefitting patients and hospital staff.
Members of the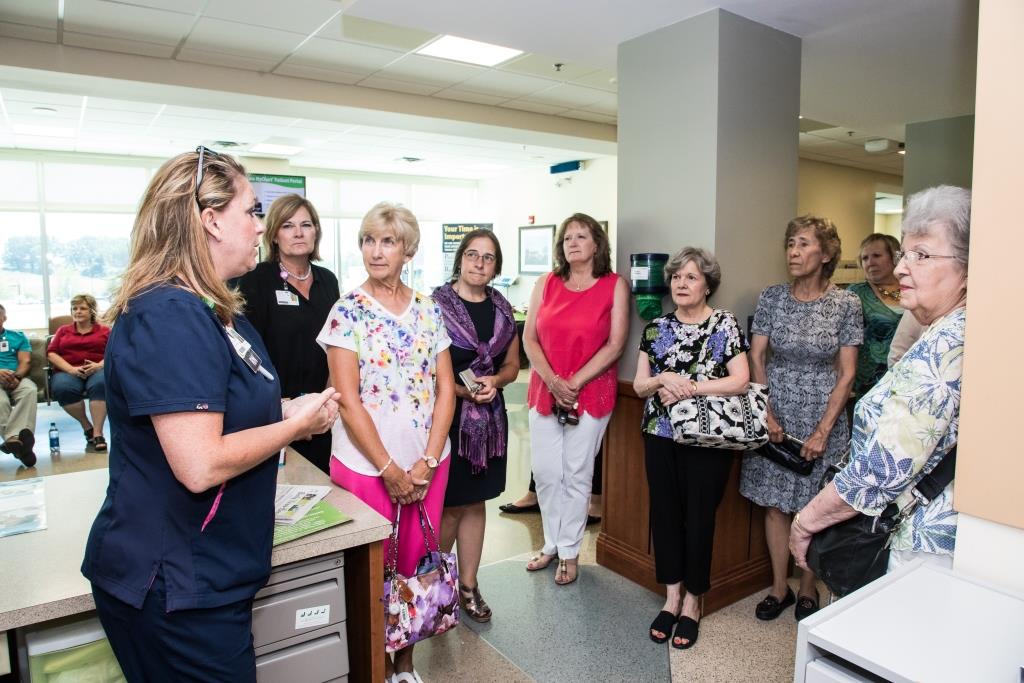 White Rose Giving Circle meet a minimum of four times each calendar year. Meetings are designed and approved by the steering committee and are intended to be purposeful and informative. Members are not required to attend any of all of the scheduled meetings for membership to be valid. 
A sample calendar may look like:
Spring - Invite a new friend and "Learn Something New" luncheon
Early Summer -  State of the Hospital "coffee time" with the President of Sentara RMH
Late Summer - Social event and reports of projects or programs funded
Fall - Annual meeting; presentation of funding requests and funding vote
Our Impact
It is a unique opportunity to provide for the community, as well as build relationships within the community. The philanthropic philosophy behind the group is so powerful.
Louise Hostetter
White Rose Giving Circle, Member
I grew up with a sense of philanthropy. Giving back to the community...especially to healthcare and assisting nurses with continuing education is a high priority for me. The White Rose Giving Circle is a hands-on, worthwhile opportunity.
Barbara Stoltzfus
White Rose Giving Circle, Founding Member
Help provide extraordinary care, close to home.